Live Remote Monitoring of your security Cameras
N-Tact Security utilizes cutting edge technology to ensure your place of business and or residence remains secure no matter where you are located! Our 24/7 state of the art monitoring station can connect and monitor your cameras remotely anywhere in the country.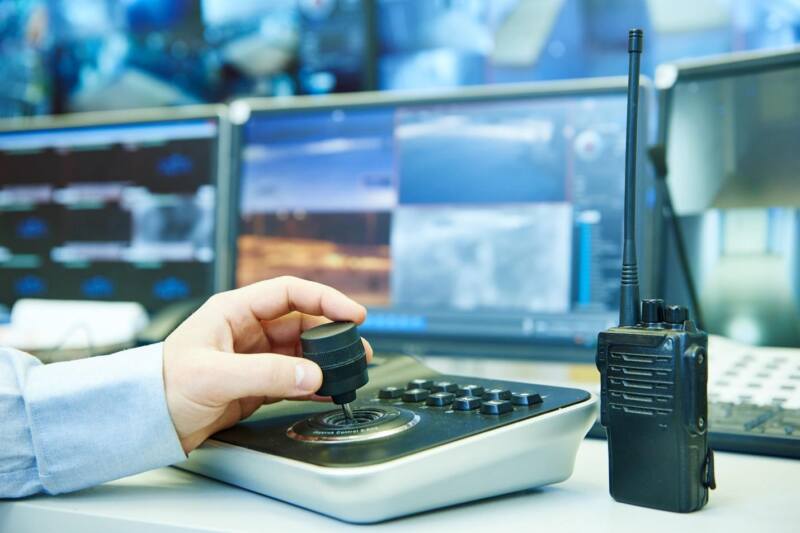 Security guard services are not always practical and or affordable for everyone. No upfront cost with compatible cameras and no hidden fees, just a low monthly fee.
Our state-of-the-art monitoring and communications department can monitor your cameras and provide professional communication with your local Law Enforcement.
Security cameras are great, but security cameras alone are reactive only. They do not prevent, catch or deter a criminal. Our live monitored security cameras never produce false alarms and can be in communication with law enforcement before that suspicious person ever takes the first step to making entry into your home or place of business.
If necessary, our operators can communicate with the suspicious person or intruder via a speaker, letting them know that it is a live monitored facility and law enforcement has been contacted. Our operators monitor your cameras and can provide verified incidents to law enforcement, this means when we call, you are getting a rapid response from law enforcement.
If an incident does take place our operators will download all appropriate video footage, write an accurate, detailed report and email the client with all necessary information. This helps the state in prosecution and/or local law enforcement in the apprehension of the suspect. Having a professional monitor your security cameras is approximately 40% – 50% less than an actual security guard on your property.
The benefits don't stop there. If you provide the written agreement between N-Tact Security LLC and yourself to your insurance provider, you can receive a substantial discount on your insurance premiums as well. All over the United States from beautiful central Florida where we are headquartered to New York and California. N-Tact Security is dedicated to keeping you and yours secure.
Our Guarantee to you
We stake our name and reputation on our services. We assure your peace of mind and our quality of work in every detail. Our Security Officers, Executive Protection Agents, and K9 Handlers are trained and held to a standard above any industry requirements.